CASTLE ROGUE'S MANOR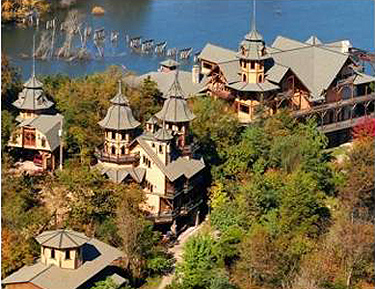 On 1-12-12, I received E-Mail that said:
I don't know if you saw this or not but there's an article about a castle in Arkansas on the Yahoo web site today. The web address is http://realestate.yahoo.com/promo/an-american-castle-in-the-ozarks.html
It looks really interesting.
Back to "Castles of the United States"